June 6th, 2014
We are delighted to announce that King's Cultural Institute, London, are supporting the development of a London version of Stroke Odysseys for 2014.
Stroke Odysseys is an innovative music and movement project for stroke survivors and their carers, starting 2013 in and around Derry, that will lead to several public performances (Nov 2013) in the Derry as part of City of Culture 2013 events.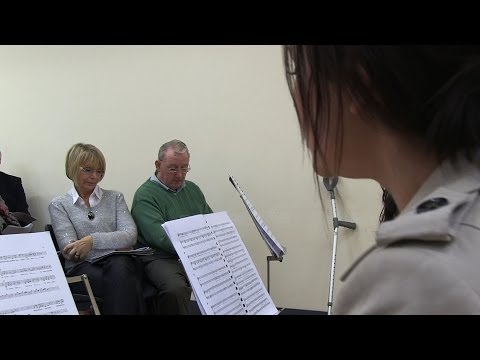 In 2014, building on the Derry performances and with the support of King's Cultural Institute, and potentially Guy's and St Thomas' Charity, Stroke Odysseys will be further developed with stroke survivors and their carers in London, initially in the boroughs of Lambeth and Southwark.  Led by Rosetta Life (Chris Rawlence) and composer Orlando Gough, this will evolve through a series of Creative Research Workshops for strroke patients, carers, clinicians, researchers, musician and dancers to  culminate in a  series of public performances at Kings College and other public London venues in 2016.
-